Case Study – occupancy and capacity monitoring
The COVID-19 pandemic has paved the way for offices with a much bigger focus on flexibility, wellness, and collaboration. But to implement a great new strategy, companies need the right information.
The challenges
As and when employees return to work, one key challenge will be ensuring that employees are able to social distance effectively. Certain spaces like lunch areas are likely to become overcrowded at specific times, and managing a more flexible working schedule is not necessarily an easy task. Many companies will be considering downsizing, but how can they decide how much space they really need?
By displaying real-time occupancy data, our platform lets you understand and control how your space is being used.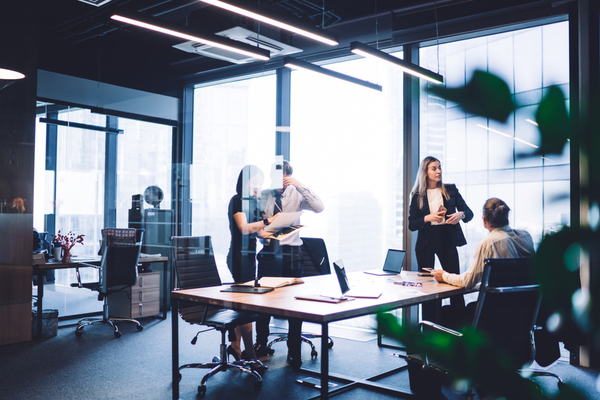 We can show you how many people are on each floor or in certain areas, and you can even see which specific desks are occupied or vacant. This can be used to direct employees to underutilised floors or empty desks, ensuring social distancing regulations are complied with. 
It's easy to analyse the flow of utilisation over the course of the day to identify peak hours where social distancing may be most at risk, and you can set up alerts to manage the flow of staff in the safest way possible.
Occupancy patterns that emerge over time can give you real insight into usage trends across your office, and show you how much space you really need going forwards.
Metrikus solution in action: a UK investment bank
We worked with a major UK bank to optimise the utilisation of their workplace. Based on manual headcounts and an estimated 71% floor peak occupancy, they were being asked by HR and FM to contract a new lease worth $1,000,000 to accommodate the expanding floating population of employees.
The Metrikus solution was deployed within a week and real-time occupancy monitoring immediately gave an accurate and detailed insight into utilisation within their space.
Average utilisation during the first 10 days of monitoring was only 33%. And even after stress loading with additional employees, average utilisation remained below 44%. We continued to control the volume of staff on the floor, with real-time alerts to ensure any increases would not breach building regulations.
Following the monitoring period, we recommended that occupancy levels stayed between 80-90%, enabling a 34% increase in staff allocation.
With a small  investment of only $12,000, the bank saved $1,100,000.
Want to scale up your IoT solution?
Get in touch today to set up a preliminary discussion with our IoT wireless mesh experts to improve your position for the future.